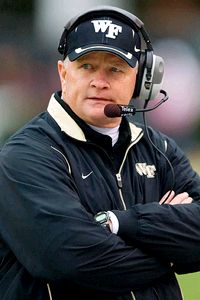 Get geared up for football season with podcasts from the 2010 ACC Football Kickoff in Greensboro, NC.
Wake Forest head coach Jim Grobe talked with the media about replacing Riley Skinner and his expectations for the 2010 season.
Jim Grobe Interview - ACC Football Kickoff 2010

If you would prefer to download the podcast to your iPod or other .mp3 device click here.