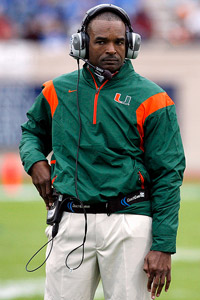 Get geared up for football season with podcasts from the 2010 ACC Football Kickoff in Greensboro, NC.
Miami head coach Randy Shannon talked with the media about the Florida State / Miami rivalry and his expectations for the 2010 season.
Randy Shannon Interview - ACC Football Kickoff 2010

If you would prefer to download the podcast to your iPod or other .mp3 device click here.