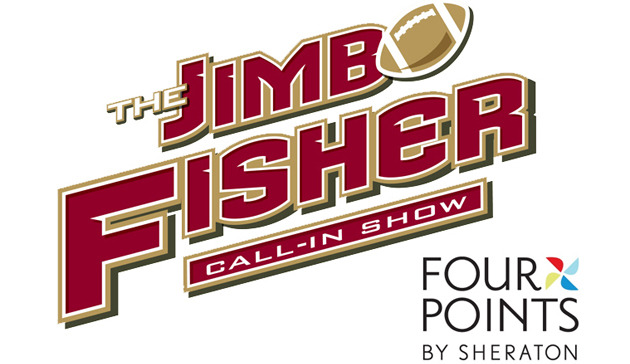 The Jimbo Fisher Call-In Show presented by Sunpass will air live in Tallahassee on WTXL ABC27 HD.
Beginning with the first show of the season Aug. 30, Fisher and host Gene Deckerhoff will conduct the weekly show from the Four Points by Sheraton Tallahassee Downtown.
The show, which features Deckerhoff posing questions to Fisher and taking calls from listeners, will take place every Wednesday from 7-8 p.m. throughout the Seminoles' 2017 season in the hotel's lower main ballroom. For the week of the Boston College game, the show will air on Tuesday night.
The live audio broadcast will air on the flagship station WWOF – 103.1 FM and by affiliates throughout the state.
For those FSU fans that attend the free show, Four Points by Sheraton will be offering indoor and outdoor seating as well as food and drink specials. Seminole IMG Sports Marketing will also be in attendance giving away prizes.
Fans also have the opportunity to meet Fisher, take photos and get autographs.